Element Star Wars Vader 8.5" Skate Deck
Product Code: ALYXD00240-AST-8.5-ASSORTED-One Size
Regular price
R 1,199.95
Sale price
R 1,199.95
Unit price
per
Sale
Sold out
Size Chart
From R 399.98 ZAR p/m. interest & fee free.
R 399.98 ZAR
Product Info
Skateboard Deck.


Collection: ELEMENT x Star Wars™ Collaboration Collection.

Material:100% Maple Wood.

 


Sizing:


Width: 8.5" x Length: 32.25

Wheel Base: 14.5"

Nose: 7.3" / Tail: 6.6"
View full details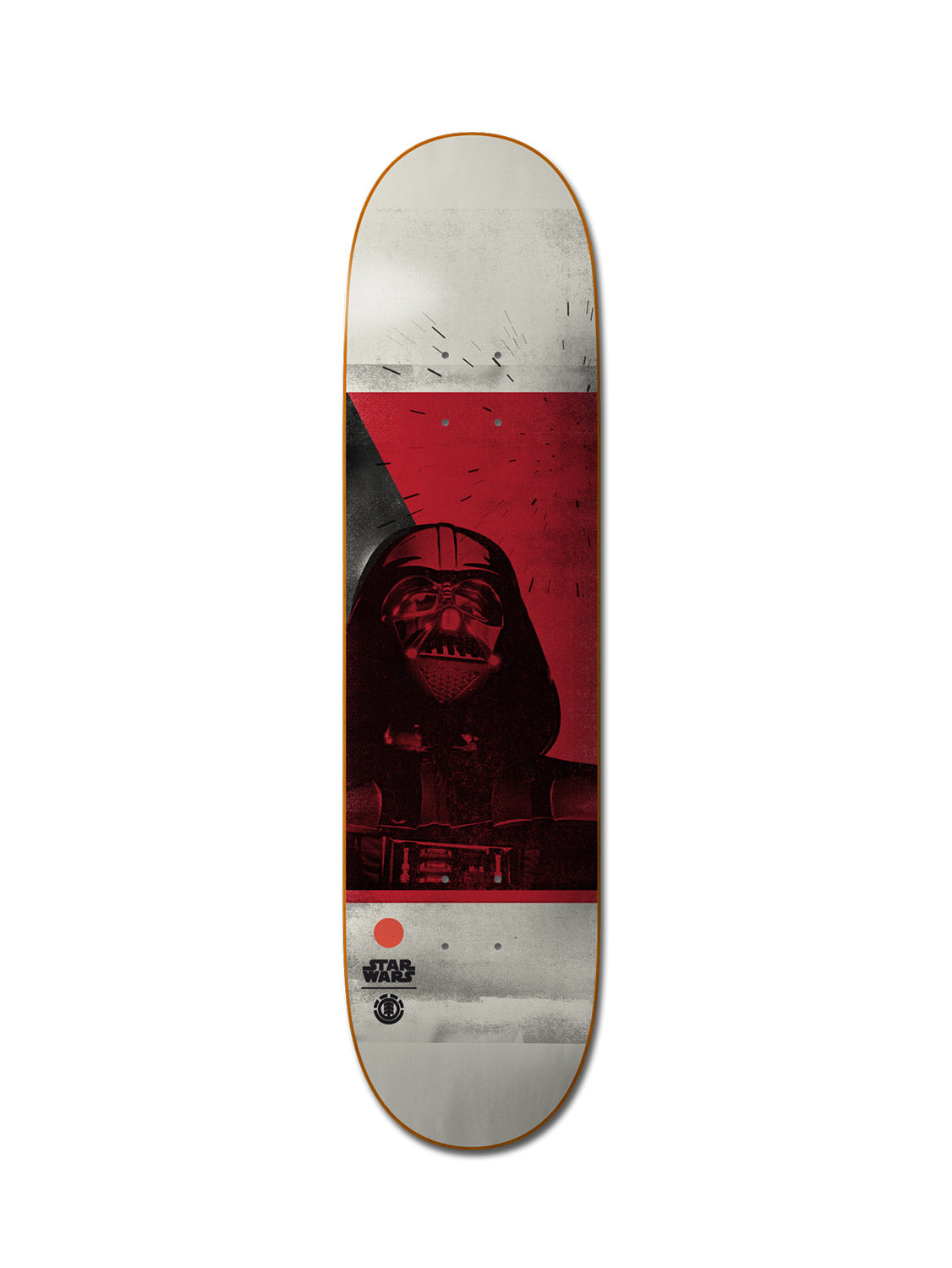 One size fits all - Please contact us for any queries
Great quality, great value
I'm a heavy dude at 100+ kg and this deck sure can take some hits. The build quality and wood is pro grade and you can confidently replace whatever worn down board you are riding now (except maybe those insane flight decks) with these Element decks and you will not be disappointed. Element boards just feel lighter and easier to pop to me but that might just be personal preference. Anyways, I have snapped the tail on more expensive decks landing kickflips back heavy within a couple of weeks and so far this deck has been rock solid even though I have been punishing it quite a bit lately with tons of sketchy landings. I would recommend this deck as it is insane value for money. Long story short, I love this deck even though I am not the biggest StarWars fan. You can't go wrong with some Vader swag.